Meet Ryan // The Person
If you would like to learn a little bit more about Ryan, how he became a Real Estate agent, and a little bit about him as a person, then this is for you.
My Real Estate story – From the early beginning to the present
I first got into Real Estate almost by accident. It started back in 1995. I studied marketing and shortly after graduation, I became a franchisee of major sandwich chain. I had always planned on going into business for myself and I was eager to get started. I knew that in that business, finding the right location was critical, and I was responsible for finding the location.
I was getting discouraged by the lack of help available from the Real Estate agents that I was meeting at the time. Not too many agents were interested in helping a 22 year old look for a small commercial retail space.
My wife Anna (we had met in Ottawa a few years earlier and were dating at the time) said jokingly that I should become a Real Estate agent and find the space myself. That simple comment set into motion a series of events that ultimately changed my life. I started taking the required Real Estate courses while I was looking for the commercial space, and soon found myself thinking a lot less about the business I was opening, and a lot more about Real Estate as a career. It really started to become my true passion in life, and in 1996 I earned my Real Estate License.
I joined Re/Max right away and began working full time as a professional Realtor. I've never looked back. It was a lot different back then. There was no such thing as a Real Estate website. The Real Estate Boards weren't even online as we know it today. There was a system that we could access by dialling in with a modem, but it was not very good, and many of the agents were still using paper MLS books.
A lot has changed since then, but not my philosophy on Real Estate. I was fortunate to be working under a very good broker early on in my career. She had an outstanding reputation in the business, and was known for her honesty and integrity. She became a mentor to me and she taught me a lot of very valuable lessons.
One of the most important things that I learned from her was that my success in the future would ultimately depend on the quality of the service that I provide to my clients today. She taught me that working with integrity, and doing the best possible job, would not only benefit my clients, but was essential if I wanted to have a long and successful career in Real Estate. She said that to grow my business, I would need to build relationships that would last far beyond the current transaction, and that to do this, I would need to exceed my clients expectations, so that they would want to work with me again in the future, and that they would want to recommend me to the people that they care about. I am thankful to have had the opportunity to learn from someone like her, and I have taken her lessons to heart.
Since then, and over the years, I have had the great privilege of helping a lot of wonderful people, and many, many families with all of their Real Estate needs. I've lost track of a few clients over the years, but I am still in touch with just about everyone that I have ever worked with. In fact, most of my business today as an Oakville Real Estate agent does come from all those people that I have helped in the past.
I truly believe that because I'm passionate about what I am doing, I take pride in my work, and I get results, that it translates into a positive experience for the people I work with. Here I am now, in my 19th year with Re/Max, and continuing to work full time as a Real Estate agent I can honestly say that I am truly enjoying my profession, and I am looking forward to what the future will bring.
Living and Playing – My life outside of Oakville Real Estate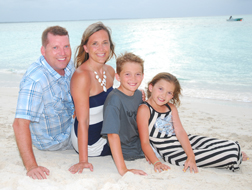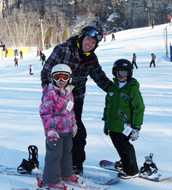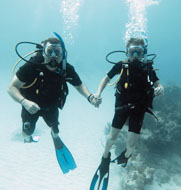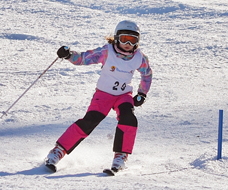 While I have always been very dedicated to my profession, and I make myself available to my clients 7 days a week, I have been able to do this while maintaining a good balance between my professional and personal life. I take my job very seriously and I am passionate about my work, but I'm even more passionate about my family, my friendships, and life.
I'm in a really great place in my life right now. I am very grateful to have a wonderful family, and many good friends. I live in a nice Oakville neighbourhood with my wife Anna, and my amazing kids Connor and Madison.
The kids keep us pretty busy these days. They are both very active, and participate in many fun activates. My daughter Madison is a competitive dancer and a Skier. She ski races with the Milton Heights Racing Club. We took up skiing and snowboarding as a family about 4 years ago, and it has added a great deal of fun for us in the winter. There are not too many things we can all do together as a family, so it was nice to find something that all four of us enjoy. Anna and Madison both ski, while myself and Connor are avid snowboards.
Like many Canadian families, hockey also plays a big part in our lives. Connor plays for the Oakville Rangers, and that brings us out to the rink very often. Probably too often if you were to ask my daughter. I've always enjoyed watching the Leafs play, look forward to when team Canada plays, and never miss the World Juniors, but until Connor started playing hockey, I never realized how much I could truly enjoy watching a game of hockey. There is just something magical about watching a group of 10 year old kids playing hockey for the pure fun of the game. I also play myself. I'm on a team with a good group of friends and neighbours that plays once a week in an Oakville men's league.
Scuba Diving is one of my absolute favorite things to do. For the last few years I have been slowly working my way towards obtaining my Master Scuba Diver certification. This is a hobby that has become even more fun for me since Connor became a certified Scuba Diver, and my official dive buddy. He is as passionate about Diving as I am, and we are both looking forward to our next exciting underwater adventure.
I also enjoy playing golf once in a while. This is one thing I don't have much time for anymore, although I have been playing a little more since Connor took it up 3 years ago. We like to play together on Sunday evenings in the summer.
This is just a small glimpse into my day to day life outside of my role as a Real Estate agent. I've been told that there may be no room in a business website for this type of personal information, but I don't think there is anything wrong with sharing a little bit about myself with the people that may one day consider working with me.
Cheers,
Ryan