Community // Oakville Trails

The Oakville trail system features more than 140 kilometres of trails that meander across all communities and connect all sections of the Town. Most of the trail system is available to be enjoyed year-round, and is maintained by the Town of Oakville Parks and Open Space Department. The Oakville Trails System is comprised of more than one-hundred trails, and includes the Heritage Trails system.
Oakville Heritage Trails is a Millennium Partnership led by the Community Foundation of Oakville and the Town of Oakville. The trails unite all parts of the community and reflect our natural and human heritage. 57 kilometres of trail first linked and signed in the year 2000 provide new and interesting insights into Oakville and its environment. Accessible to walkers, joggers and cyclists, these trails also feature information stations telling over eighty stories about this land and its people.
It links all parts of the community: North, South, East, West; and old and new! The Trails take us to the places where our history has occurred, where settlements began, enterprise flourished, neighbourhoods grew and institutions took shape. The Trails permit us to see and appreciate what we have built - the Oakville homes and heritage districts; the downtown and industrial plants; churches and schools; parks and gardens. They remind us that we are all connected.
Bronte Creek Trail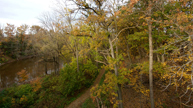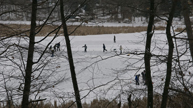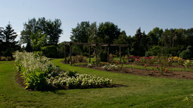 The Bronte Creek Trail is located in the west end of Oakville. It is 6.5 km's long and runs from Bronte Harbour to the northern tip of Bronte Provincial Park.
Crosstown Trail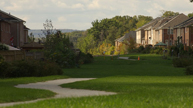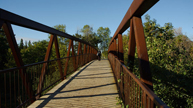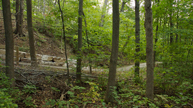 The Crosstown Trail is 12 km's long and runs along the Natural Gas Pipeline from Bronte Provincial Park to the west bank of 16 Mile Creek and from the East Bank of 16 Mile Creek to Ninth Line.
Joshua's Creek Trail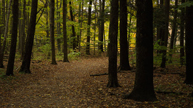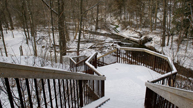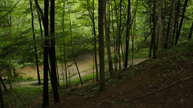 The Joshua's Creek Trail is located in the east end of Oakville. This 6 km trail runs from the base of Winston Churchill Blvd. to Dundas St. and 9th Line area.
16 Mile Creek Trail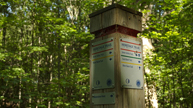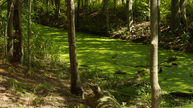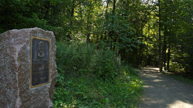 The 16 Mile Creek Trail offers 8.5 km's of scenic views and is located through the centre of Oakville. It runs from either side of Oakville Harbour to Dundas St. at Lions Valley Park.
Waterfront Trail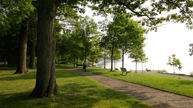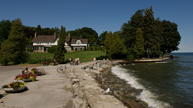 The Oakville portion of the Waterfront Trail stretches 13 km's along the Lake Ontario shoreline from Burloak Drive to Winston Churchill Blvd.